Another month has come and gone by, June was pretty special for me, mostly because I've dragged myself back here, devoting my attention to the blog-sphere. And I am enjoying every bit of it. I managed to share quite a few posts in June, I know I need to be more consistent with posting, and time is hard to come-by. Nonetheless, I am determined to keep up the momentum.
Thought of sharing a few snippets from here and there, and what I have been loving so far.
Relaxed day out in Greenwich
Every time I visit Greenwich, it leaves me enamored and truly smitten, just as my first visit. Whether it be wondering through narrow alley ways to the market looking for

knick-knacks

and a quick lunch; having a picnic and basking in the sun in Greenwich park or walking down the river Thames, I never can get enough.
Greenwich Market






In true leisurely manner, we spent our time with a kind of saunter; wondering through the cobbled streets, peeping into cute boutique shops, and a good dose of reading in the park.
Greenwich Park- One of the oldest Royal parks in London
Lychee and Latte bubble tea
Shopping buddies
Finally, after a lot of plannings and cancellations, me and beautiful Asmita had a whole day-off together, so we dedicated our time for some hard-core shopping (mostly window, I must say). We made our journey to Westfield shopping centre in Stratford. It was such good fun looking for bargains and treasured pieces.
Of course half the time was spent looking at those cakes, oh man those scrumptious cakes!
On our way back home we decided for some more indulgence, this time it was Nepalese cuisine. I am a big food lover, and the best part of it is trying out variety of food to broaden my culinary experience. Since Nepalese food was a novelty for me I trusted Asmita to do all the ordering.
To the right- Chicken Momos (Dumplings) and Left Chicken Choyla set.
Chicken Choyla was my starter, which consisted of crispy rice, spicy sauteed chicken and potatoes. Then it was followed by mouthwatering dumplings and Chow Mein. The dumpling are quite similar to Chinese dumplings but with a nice kick to it. I was advised to give dumplings a good dunk in the soup and it was with out a doubt the best dumplings I've had so far.
Chow mein (Nepalese Style)







Yoga
I cannot express how much I have taken into practicing yoga. Few months back I've enrolled myself to few classes, because my local gym offers them and it was something worth pondering. Although, I am barely a newbie, without the slightest exaggeration, I can say that it is one of the most exhilarating experiences I have ever come across. I see it as the time granted for me to let go and look in to myself without self-deprecation and judgement.
Source: http://www.designshifts.com/lovely/wp-content/uploads/2010/10/tree-pose.jpg
The modern family TV series
I am so hooked on this comedy series "The modern family". Typically I would have not noticed it on Netflix, but I was told that it's such a feel good drama with a hefty dose of genuine jokes. And it's true, I love all the characters but specially Phil Dunphy (the Dad) and Manny (10 year old kid). Unlike some comedies nowadays, I laugh to this light-hearted stuff effortlessly.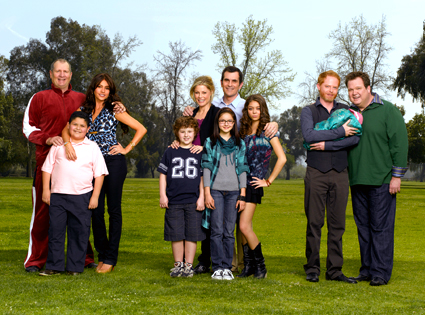 Source: http://starrymag.com/uploads/Modern.jpg
So here we go, that was my June in a nutshell. Hope you like it.
Bud
xoxo